Hitting the road in the wintertime can be a gamble, but it's one we make all the time in the Rocky Mountain West. Cabin fever would consume us if we didn't get out and about! Unfortunately, road closures, ditched vehicles and highway accidents also come with the territory. We know we're supposed to have our emergency roadside kits ready, but is your vehicle prepped for the unexpected?
What emergency roadside supplies should you keep in your car? Here are Murdoch's suggestions.
---
Essential Emergency Supplies
No matter what you do or where you're headed, these items are a must. We're going to go ahead and assume that you dressed properly when you left the house, and you have appropriate winter gear on, like a warm hat, gloves, coat, and boots. Also, now's a great time to check your spare tire and ensure your jack is where you left it. Good. Now don't go anywhere until you've added these essentials to your vehicle.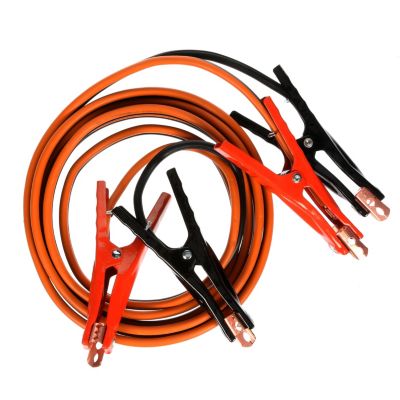 1. Jumper Cables – Whether you end up needing them, or happen to park next to someone who does, jumper cables are a must. Remember that longer cables can come in really handy, especially because the person willing to jump your vehicle may not always be able to park next to or in front of your vehicle. Another tip: pay attention to the jumper cable gauge; the lower the gauge the less time it takes to charge the battery. So, a 6-gauge is quicker than a 12-gauge.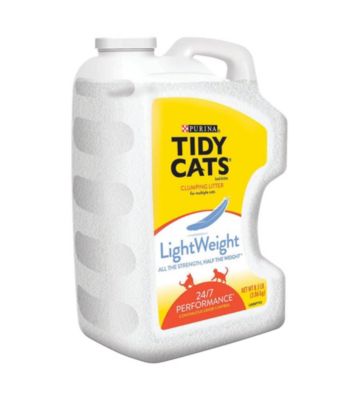 2. Cat Litter – Some folks haul sand to add friction underneath stuck tires or on ice, but cat litter is lighter and comes in a handy plastic container. It works just as well as sand.
3. Ice Scraper – Having one is a no-brainer. Getting a heavy-duty one that reaches the corners might feel like a luxury, but it's one worth indulging in.
4. Heavy Blanket – You probably have an old comforter in your linen closet. Stash it in your trunk and call it good.
5. Flashlight/Light/Headlamp– It gets dark early. Shed some light on whatever situation you find yourself in. And pack an extra battery or two. You won't regret it.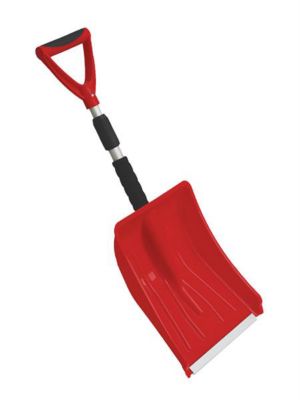 6. Shovel – Telescoping handles make these super easy to cart around in the winter. You can scoop your way out of a plow mound, a heavy snowfall, or even a ditch encounter.
7. Road Flares – These are inexpensive and so incredibly important for highway travel. If, God forbid, you hit wildlife or come upon an accident, putting out a flare alerts oncoming traffic of a road hazard and saves lives.
8. First Aid Kit – It's so important to have a few supplies on hand in the event of an accident, especially if you have kids. Most kits have pain relievers and supplies for minor cuts.
9. Food & Water – Keep it in the cab so it doesn't freeze, and don't forget to pack some for any four-legged family members who might be traveling with you. Also, think about stashing a spare dog leash in case you have to walk on a roadway to find help.
---
Highly Recommended Emergency Supplies
Everyone's definition of essential is different, mostly because we use our vehicles differently based on what we do for work and play. We didn't list these ideas as essential, but it doesn't mean they aren't important. There really are some cool options on the market.
10. Work Gloves – Keep a pair handy. Changing a tire in mittens is hard.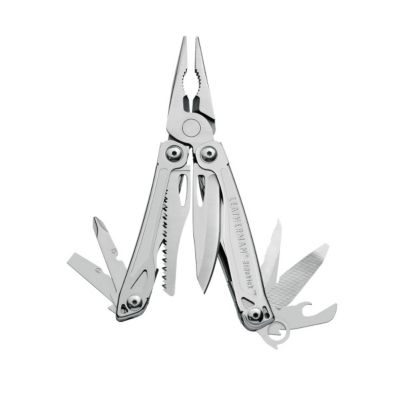 11. Basic Tools – In the hands of someone who knows how to use them, a wrench, pliers, screwdrivers, pocket knife and multi-tool can fix a lot of problems.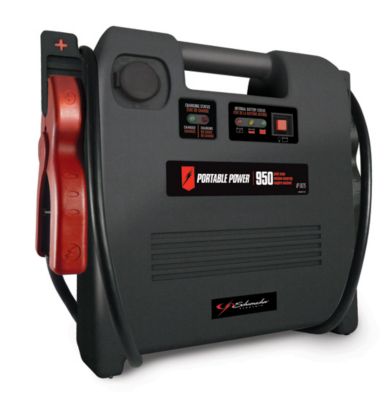 12. Portable Jump Starter – Jump your own vehicle when you phone a friend but he/she doesn't answer, when it's late and no one is around to help, or when you're out of cell service or cell battery life.
13. Car Cell Charger – Speaking of cell battery life, plug in your phone when you're in the car, and you won't run into that problem.
14. Tow Rope – Murdoch's tool buyer Colby Quinn's rule of thumb is to select one with a weight rating of around 20,000 lbs to pull light duty vehicles out of the ditch. You want this higher weight rating because deep snow can add resistance, which adds to the tow weight. Also, choose one with hooks if your vehicle doesn't already have a spot to attach the rope.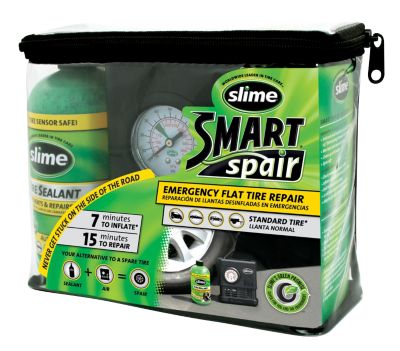 15. Flat Tire Fixer – Wouldn't it be great if you didn't have to change a tire in the middle of a snowstorm? You don't necessarily have to if you have an emergency kit on hand.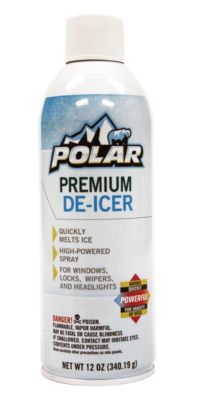 16. De-Icer – Love this. It works darn near anywhere, including windshields, door handles, and wiper blades. Granted, if your door handle is frozen and the spray is in the car, you're out of luck. Consider keeping a can at home and work in case you get iced out.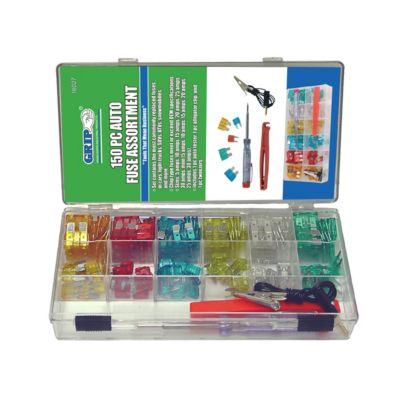 17. Car Maintenance Supplies – A funnel, motor oil, antifreeze/coolant, tire gauge, full gas can, spare fuses: these are a few handy items to carry in the winter and all through the year.